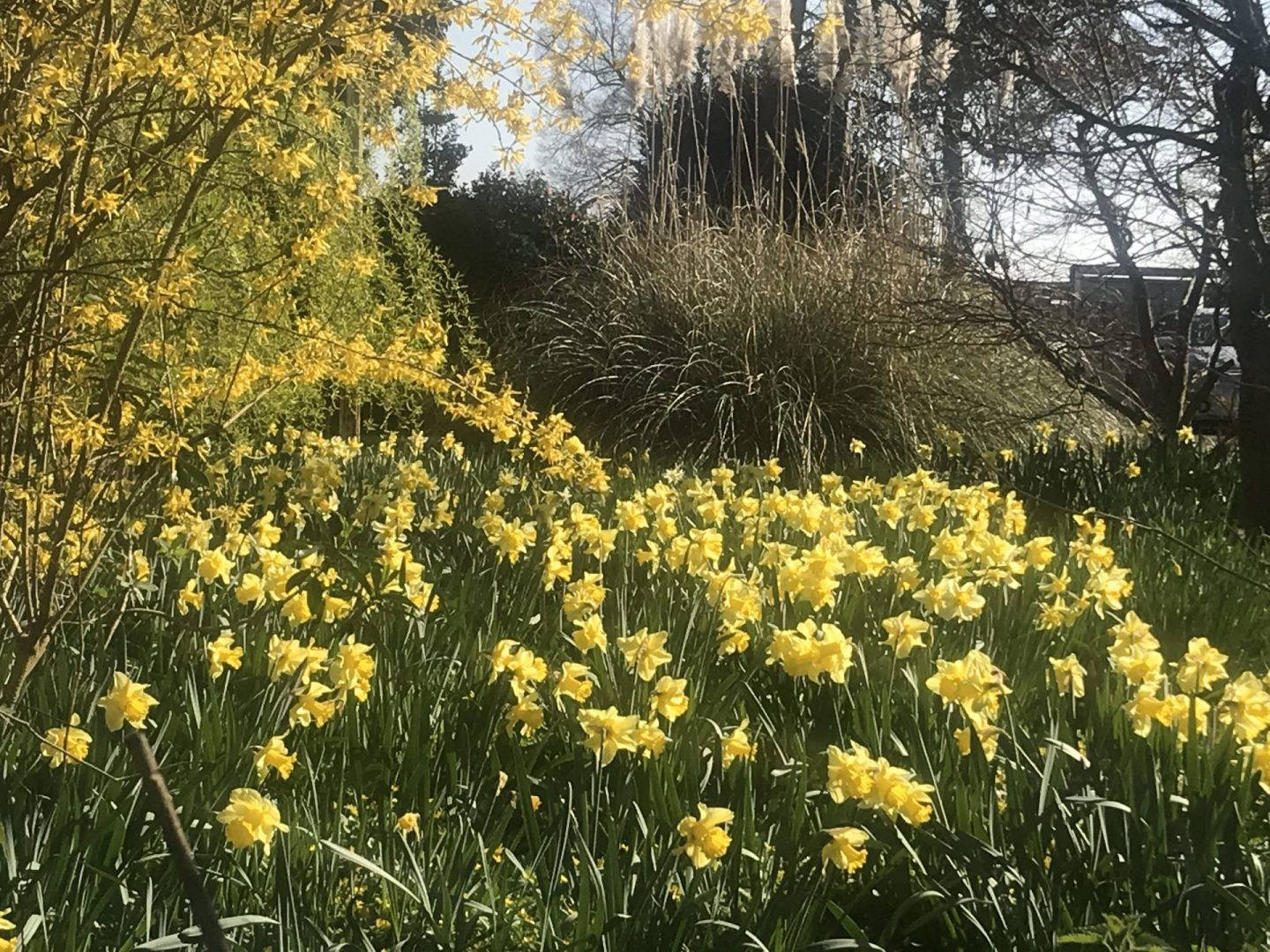 A cold, but bright morning, seven chatty riders left King's Square for our first post-lockdown ride. Woolridge Hill quickly revealed that some have been cycling more than others during the lockdown.
An eighth rider briefly joined us on Corsend Road, as we headed through Highleadon to Newent. The daffodils in Dymock woods have just about finished for the year, but still looked good. I imagine we will be commenting on Bluebells soon. The road from Kempley to Upton Bishop has a few steep climbs, and we had an exciting encounter with a horse, but after that the climbs had more steady gradients as we worked our way over to the cafe in Cinderford, which we were disappointed to find closed, despite previously checking that it would be open.
The absence of caffeine did nothing to slow the peloton, and we flew home via Soudley and Flaxley.