Club Clothing Styles and Availability
SPECIAL OFFER
The Club has decided to dispose of its stock of skin suits at the bargain price of £50, reduced from £105. This offer won't last, and with the racing season just around the corner you might want to seize a bargain. Contact Colin Edmonds if you want to get your hands on one before they're gone.
Our sponsor at Yellow / My Team Giordana offers us Club-branded clothing at prices not available elsewhere. We try to supply popular sizes of Key Items on demand. Click on this link to Check what's in stock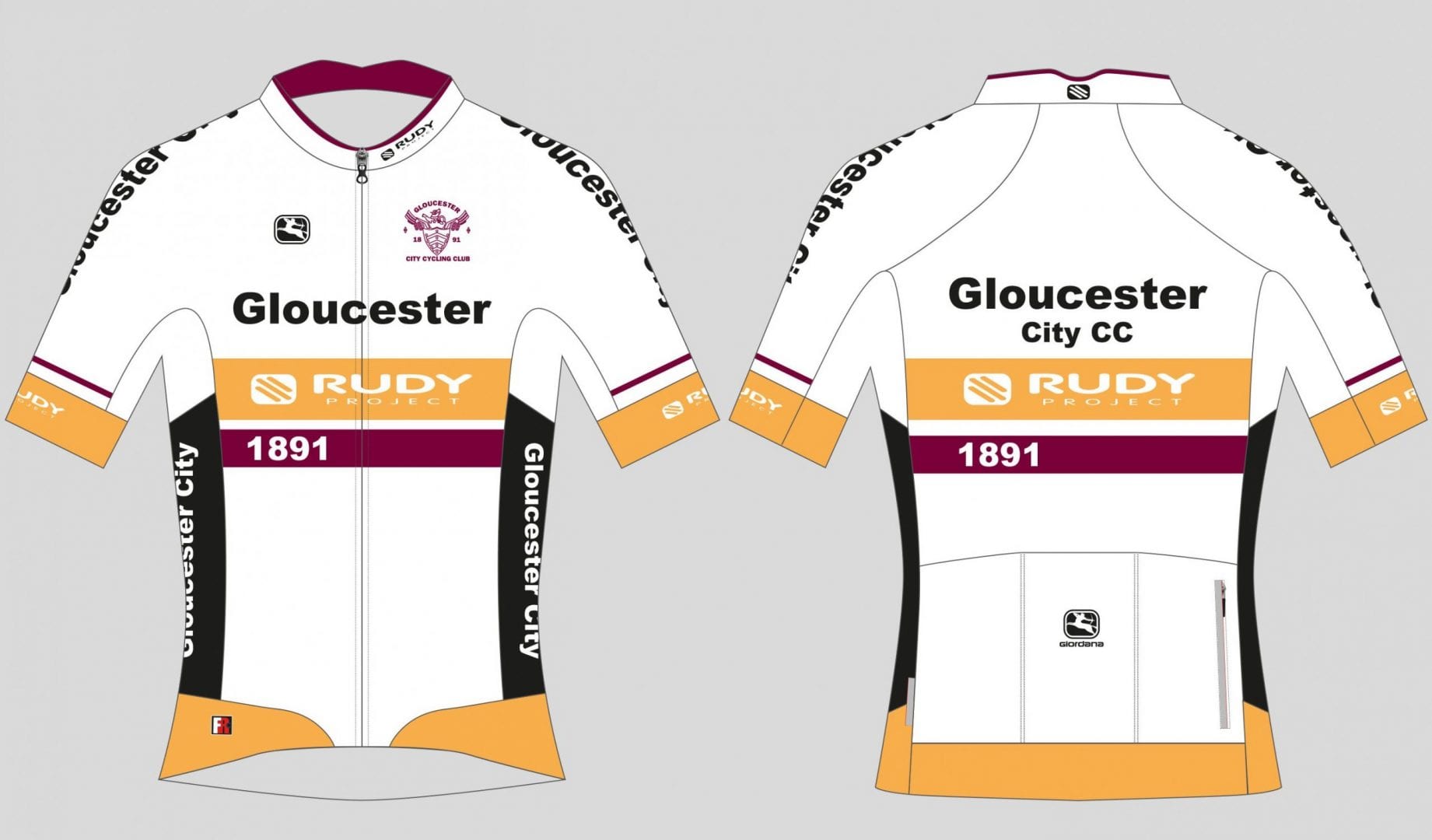 Key Items (all in the White design) are:
FRC Jersey Short Sleeve, Bib Shorts and Speed Suit Short Sleeve (Racing Fit)

Vero/Tenax/Vero Pro Jersey Short Sleeve, Jersey Long Sleeve, Bib Shorts and Thermal Bib Tights (Club Fit)

Winter Bib Tights and Jersey Long Sleeve (Club Fit)
For other Items and colours we maintain a WISH LIST and will only place an order when there are sufficient preorders.
We have three designs, usually called White, Black and Gold. The design approved for racing under BC rules is White.
The sale price to members of each garment is shown in column Q of the spreadsheet. Those who put in extra time and effort on behalf of the Club or its affiliated organisations – e.g. Committee Members, Marshals and Timekeepers, pay the cost price in column P.
For any queries contact Colin Edmonds under a heading of your name and the kit you want to ask about.
In addition to the Giordana kit above, race fit clothing in club colours is also available from NoPinz via their GCCC club site. Speed (skin) suit prices presently range from £130 to £335 and jerseys start at £80. Check out their site for more detail. A password will be required to place an order, which can be for a single item. This is available on request from the Racing Secretary.