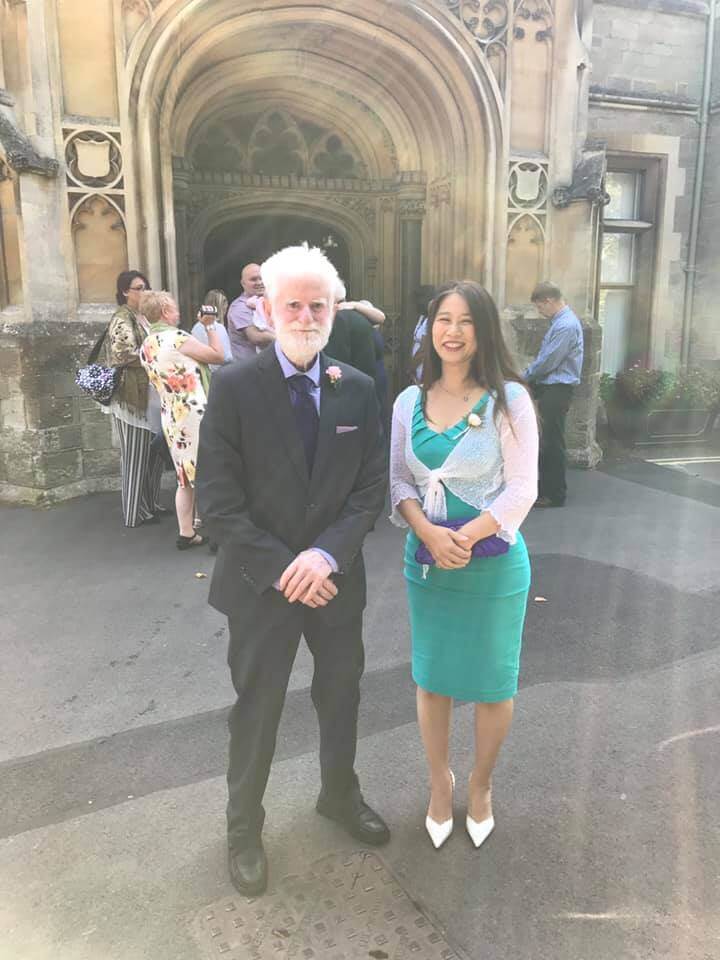 It is with sadness that we report that long time member of the Club Roger Clayton has passed away.
Roger Clayton, born 18th November 1939, cycled off peacefully August 21st 2019. His family would like to thank everyone for their kindness and support over the past year, especially the people of Tewkesbury, Tirley and the brilliant NHS staff for the exceptional care he received. On Friday 30th August 2019 six Gloucester City members attended the funeral.
Roger joined the Club in 1965, for many years he was a stalwart of the Club runs. He had several bicycles including a Hetchins, a Bob Jackson and a grocery delivery bicycle. Roger would always ride just off the back of the group, he was always good company and enjoyed himself. Distance was no object, he made several crossings of the Black Mountains.
Roger made a brief attempt at racing but it was not for him, although he completed several rides in The Three Cities Tourist Competition.
Roger was always just a little different and it was not until this day that we learned Roger, in his teens, suffered an illness which meant he had to learn to walk again along with other faculties. Roger's determination gave him the strength to run a local provisions shop at Tirley. He would turn out in all weathers to keep his customers happy.
We, Marie, Mike, Gerry, Roy, Keith and Ted, were made very welcome by the family. They were sure that Roger would have been proud of the Club. The final touching tribute, the spray of flowers was in Gloucester City Colours, White, Claret and Gold.