Our Time Trial events are held over standard courses. We also put on one-offs such as hill climbs, and we hold regular Chain Gang sessions. Click on the tabs below for details of the routes
Start in lay by by Blacksmith's Lane, Maisemore. Follow A417 north to turn at the roundabout at Leadon Way. Retrace route through Hartpury and finish on a flat stretch by the woods, before the college and the climb over Chargy Hill to the start.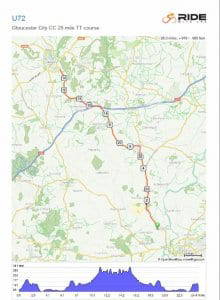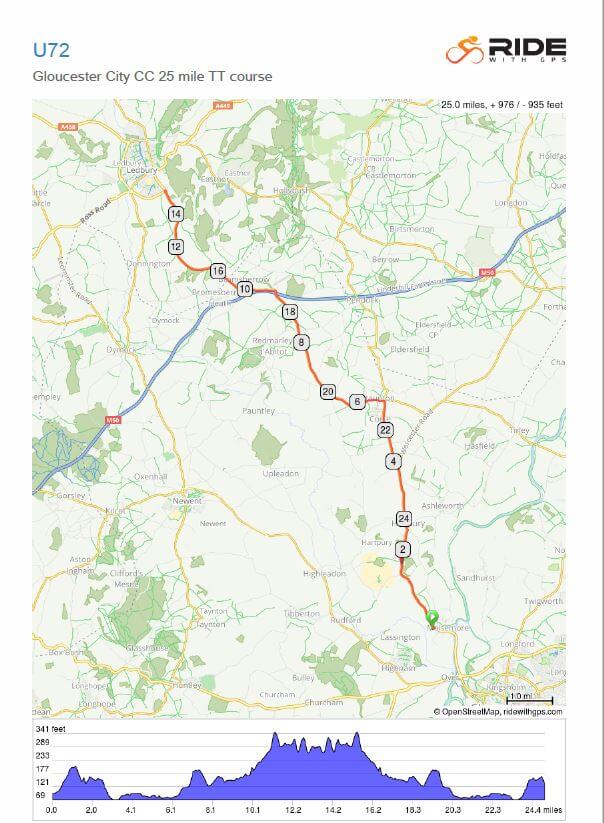 3 CITIES RACE DETAILS AND ROUTE
The course route is down to the rider, but they must start and finish at The Dog (Toby Inn) at Over,
you must cross Westgate Bridge, Gloucester,
you must cross St John's Bridge, Worcester,
you must also pass the Shire Hall in Hereford.
The accepted fastest route is the A38 to Worcester, A4103 to Hereford, and A438 / A4172 / B4215 to Gloucester.
There are two categories : Racing and Tourist. Anyone can enter as a 'racer'. To qualify as a 'Tourist' you must not have entered any 'open' events in the year to date, must ride a bike with full length mudguards, carry a pump, carry a saddlebag or handlebar bag containing a cape (wet top) and puncture outfit.